The reality of driving any vehicle is that it might malfunction at any given point. If that malfunction happens while you're on the road, it can lead to some quite dangerous situations. That's why SW Batteries offers the best roadside battery breakdown service in and around Narellan. If your vehicle breaks down give SW Batteries a call, we can help you out in most situations at affordable prices.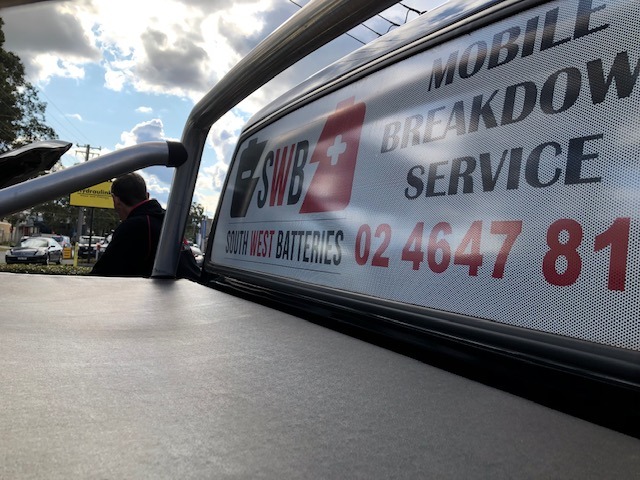 Here at South West Batteries, we offer the following roadside breakdown services:
Batteries
If you get a dead battery, it's best to leave it to the professionals to replace it for you. Here at SW Batteries, our experts are trained to deliver and install top-quality batteries. We can deliver and install batteries for most vehicles including cars, trucks, boats, motorbikes, and much more!
Get Your Roadside Breakdown Service
Need a jumpstart after leaving your lights on? Just give SW Batteries a call, and our expert team will sort you out in a jiffy! If you are stuck on the road, we will be happy to give you a roadside breakdown service.