Do Car Batteries Need Maintenance?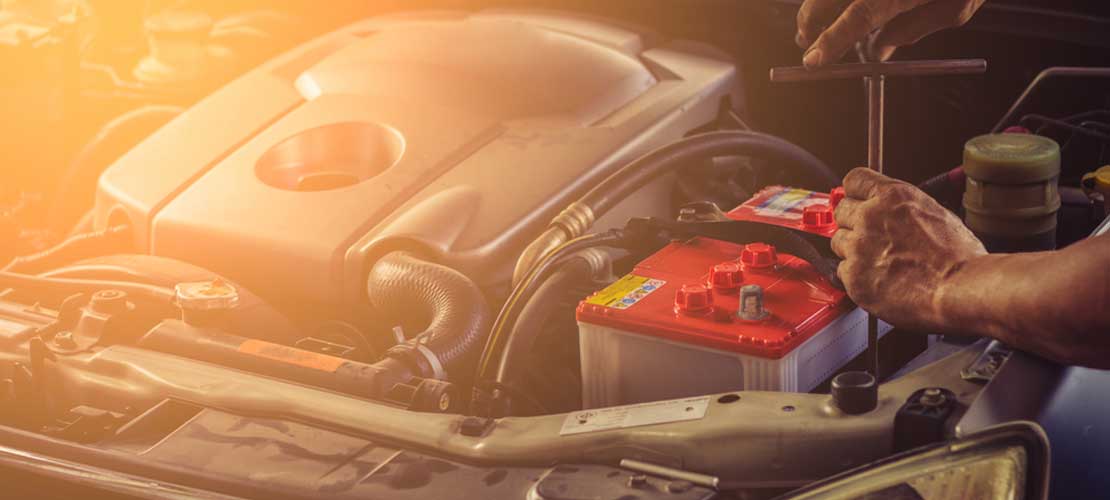 Car batteries are one of the most essential parts of a vehicle and need to be maintained to ensure your vehicle won't let you down.Average batteries will last you from approximately 2 to 5 years. Taking care of the batteries will ensure that you get the best performance possible out of your battery. 
How Do You Maintain A Battery?
There are countless tips to keep your battery going, such as:
Make sure to switch off the lights inside the car & remove the key from the vehicle:

Keeping them on, especially overnight, could cause a drain on your battery.

This will ensure that all power sources are off so as to not discharge your battery overnight.
Try to avoid short trips with the vehicle:

This stops your car from charging fully, in which case you should charge the battery every 3 months to ensure your batteries longevity.

Make sure no corrosion piles up on the battery terminals:

Over time this might occur, which is why you need to from time to time check your battery for this corrosive build up. If corrosion has formed on the terminals, prepare hot water and baking soda mixture, and use that with a wire brush to remove the corrosive material. 

Take care of your entire vehicle:

Have your vehicle serviced and maintained by a qualified mechanic on a regular basis to ensure your vehicle is always in perfect working order.
How Do You Maintain A Maintenance-Free Battery?
Although you cannot access the inside of the battery, there are steps you can take to ensure you keep your maintenance free battery in optimum condition.
Keep your battery clean and make sure the terminals are tight & free of corrosion.

Check that the battery case is not swollen or damaged in any way.

Have charging systems checked to ensure that the battery is being charged correctly in your vehicle.

If your battery is showing signs of a slow crank, bring it in to SW Batteries to have it tested to determine the condition of your battery.
Can a Car Battery Discharge When Not In Use?
A lot of experts say that a battery can go dead from sitting for a long time. It is preferable that you do not keep your vehicle unused for more than four weeks. However, the battery can stop working before that, depending on the weather and age of your battery. An automotive battery has a shelf life of approximately 3 months before it needs recharging on an independent charger.If it is in a vehicle, it will discharge quicker due to the electrical load of a modern vehicle. In vehicles with infrequent use, it is recommended to use a trickle/maintenance charger to ensure the battery remains fully charged.